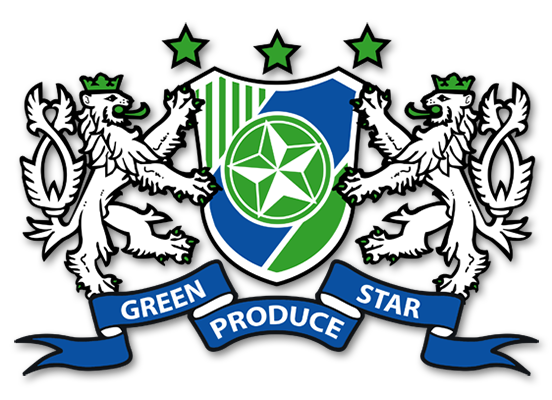 Setting the standard of excellence in the world of agribusiness.
A simple desire to build a produce business through hard work and commitment to quality, was the seed that grew into California's most respected speciality produce company.

Green Star Produce works hard with a network of California growers to make sure its wide variety of fresh products are available to retailers throughout the year.

Green Stars association with the finest local produce brands guarantee the highest quality fruits and vegetables arrive on time at their destinations.

Please contact us with your inquiries!

Capitola Office
831-757-1000
Sales

Joe Sherer
joe@greenstarproduce.com

Gabe Galster
gabe@greenstarproduce.com


Accounting

Michelle Eastin
michelle@greenstarproduce.com

Summer Sutherland
summer@greenstarproduce.com
Cooler Locations

Central Coast Cooler #3
1347 Harkins Road, Salinas, CA 93901
(831) 758-8823

Kajiko Nursery
15725 Hill Road, Morgan Hill, CA 95037
(408) 779-9506

Red River Cooler
3551 South Avenue 3 1/2, Yuma, AZ 85365
(928) 344-3995

Ratto Bros Cooler
6312 Beckwith Road, Modesto, CA 95358
(209) 550-3678